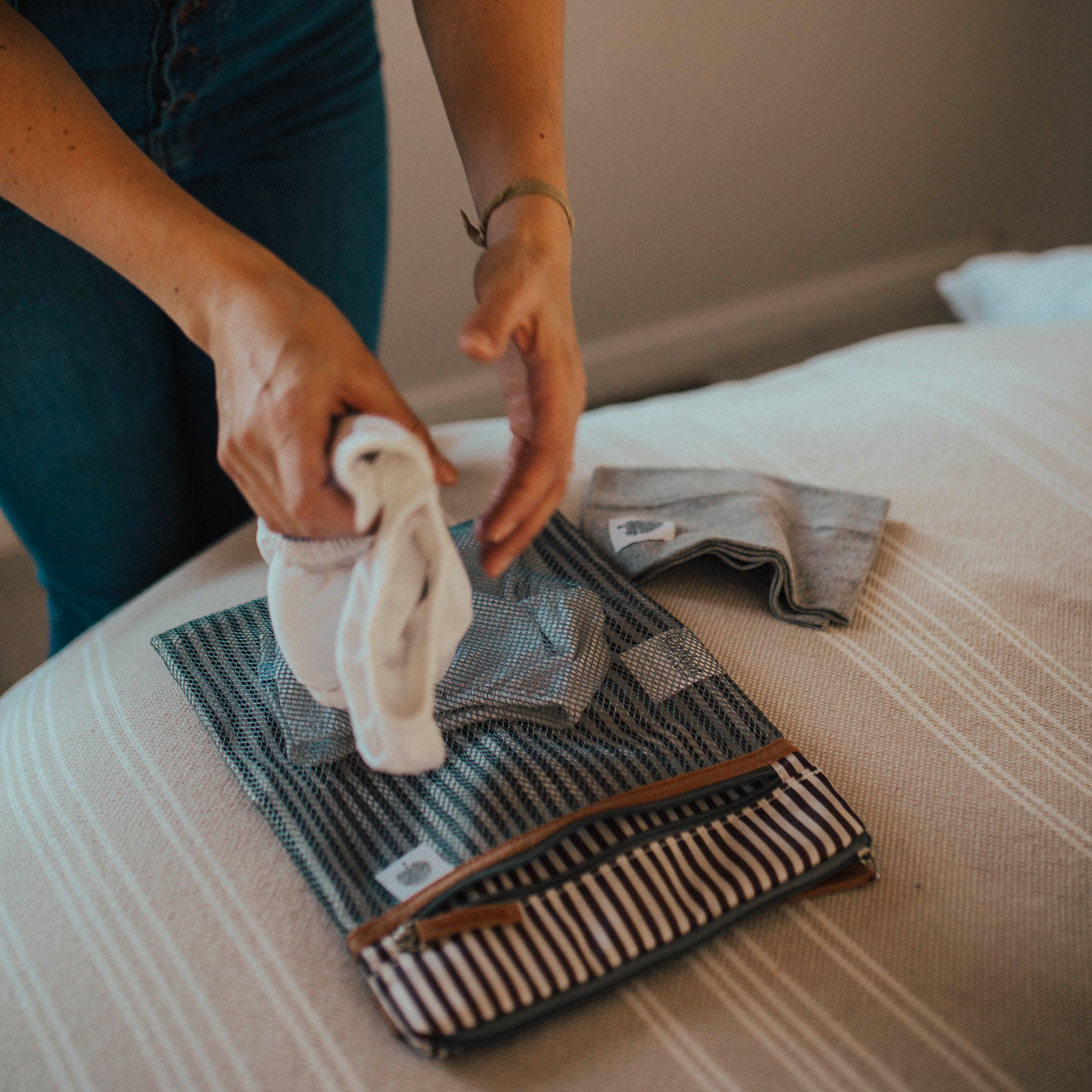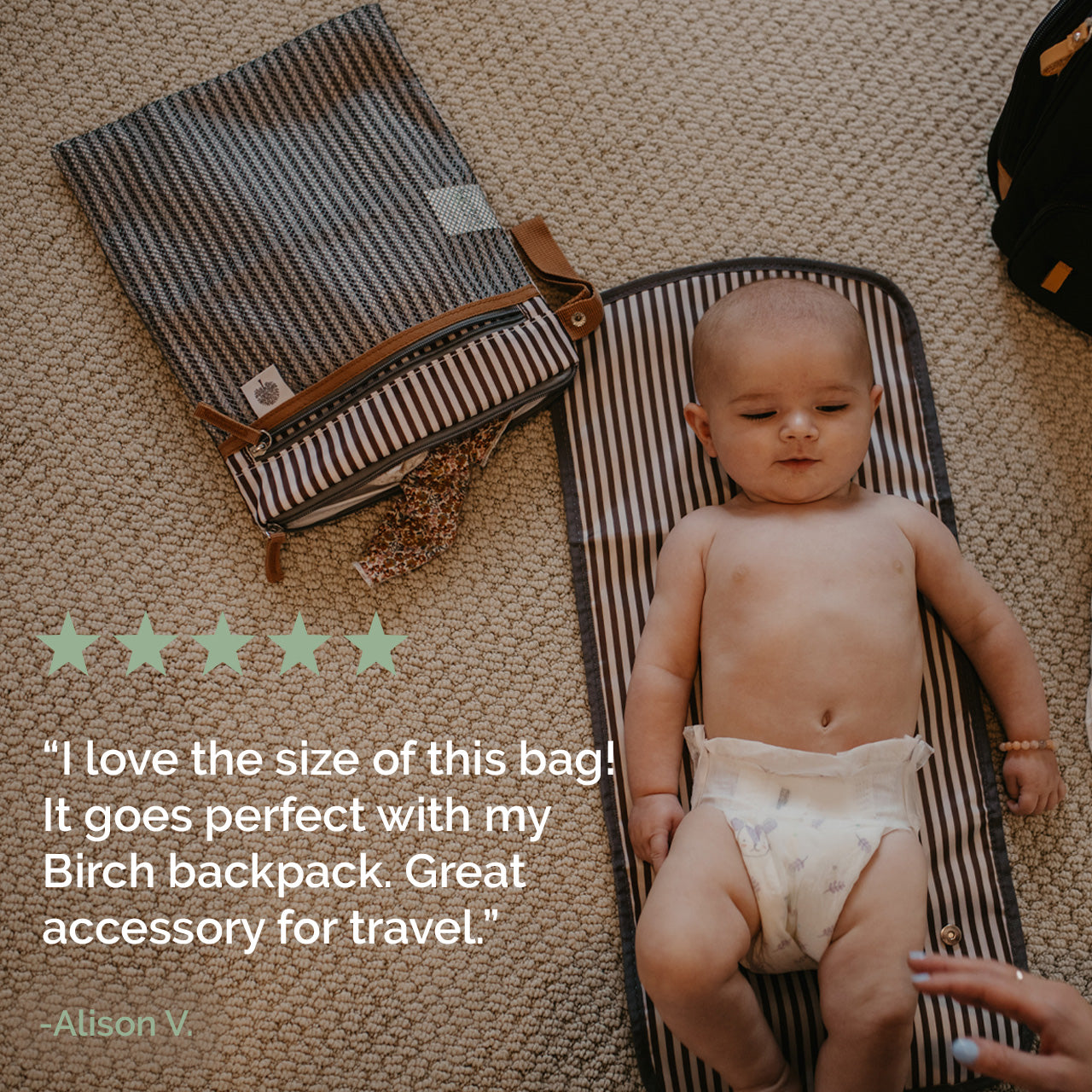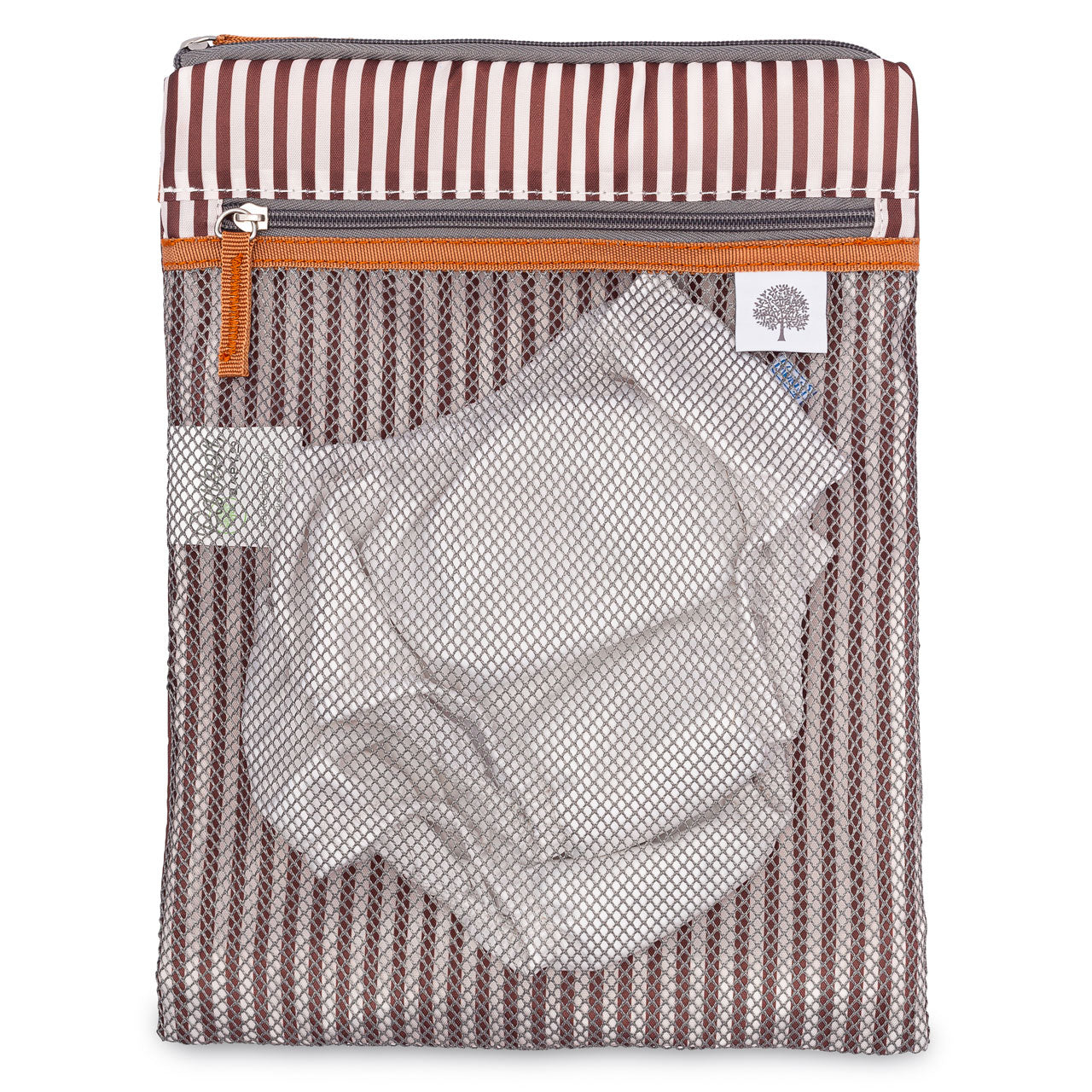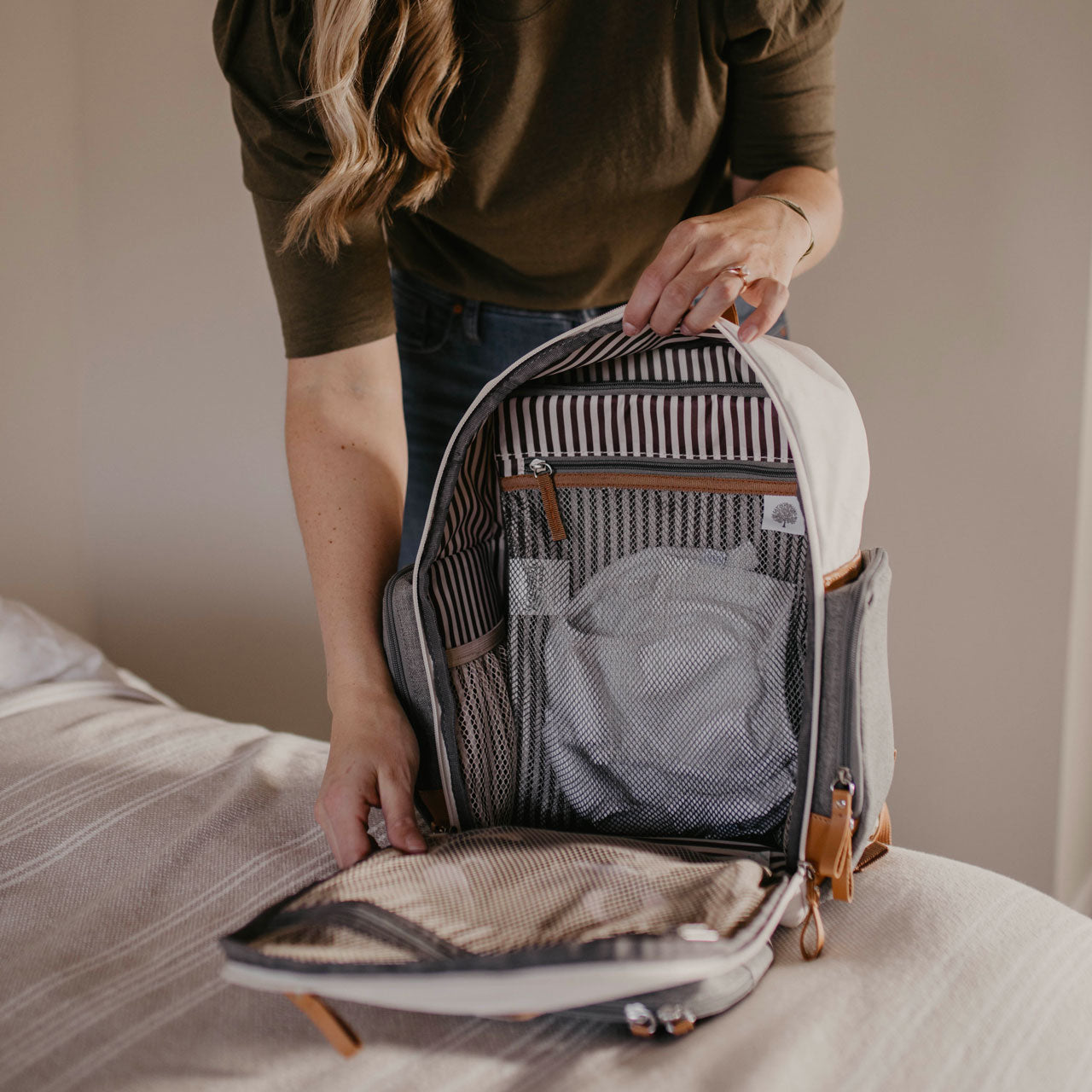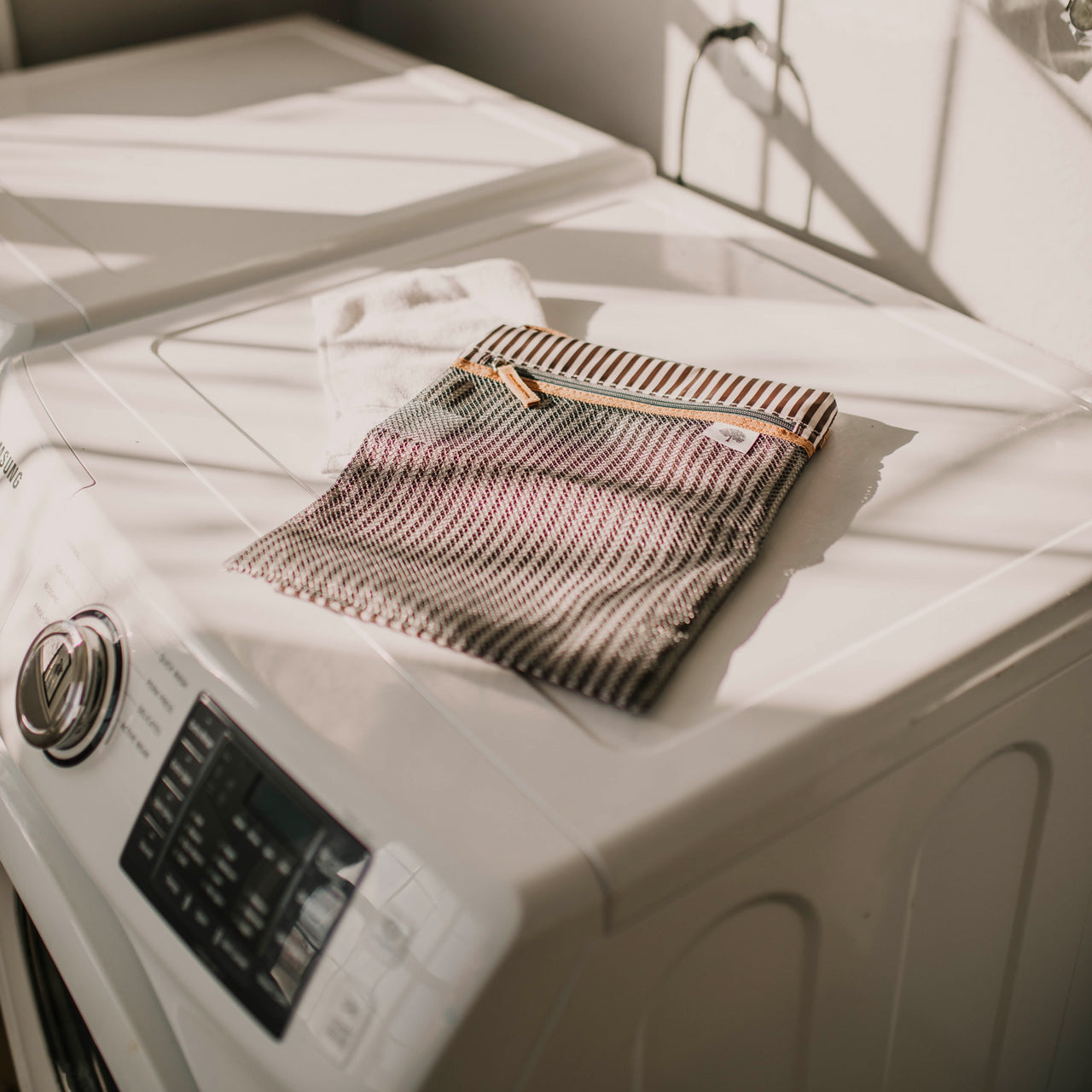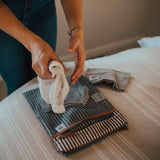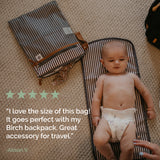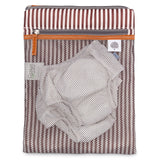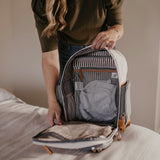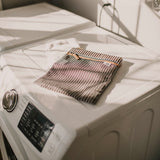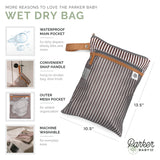 Description

If moms are superheroes, they need a worthy sidekick - and our Wet Dry Bag is up for the challenge.




Designed to keep soiled, wet, or dirty items separate from the rest of supplies in your diaper bag, they truly are a lifesaver for the mom on the go. Simply toss dirty diapers, soiled clothes, wet swimsuits, and trash in the Wet Dry Bag to keep them separate. Your diaper bag won't smell and cleanup is a breeze. When you get home, just empty the Wet Dry Bag and toss it in the wash - it's as simple as that. Our Wet Dry Bag features:




A machine-washable design (no-hassle cleanup!)
Waterproof main compartment
Snap handle to hang on your stroller, doorknob, or diaper bag




Messes happen - and if anyone knows that, it's moms. We designed our Wet-Dry Bag to be wipeable with a waterproof main compartment, so you don't have to worry about messes spreading through your diaper bag. A mesh outer pocket provides a second option to keep items separate while allowing them to air out. When you get home, just throw your Wet Dry Bag in the wash for hands-free cleanup. It'll come out good as new for your next adventure.




Featuring a snap handle on the corner, you can hang your Wet Dry Bag anywhere you need it - on your stroller, in the laundry room, even on a hook in a public restroom while you change your baby's diaper.




We designed our Wet Dry Bag to pair with our Birch Bag Diaper Backpacks perfectly. It fits seamlessly into the main compartment for easy access. Detailed in our classic Parker Baby stripe, our Wet Dry Bag matches all our Birch Bag products as well, so you can stay coordinated and stylish while you're on the go.




Messes happen, but to the prepared mom, they're nothing but little bumps in the road. Equipped with a Wet Dry Bag, even the toughest messes are a cinch. Simplify your life and click the Add to Cart button today!
Materials & Care

Machine wash on cold with like items. Flip lining inside out to line dry.
Size & Dimensions
Shipping & Returns

Orders ship within 1 business day of being received. Standard shipping takes 3-5 business days and Expedited orders arrive in 2 business days or less.

You can return unused items with the original packaging within 30 days. Please visit our Returns Page for more information.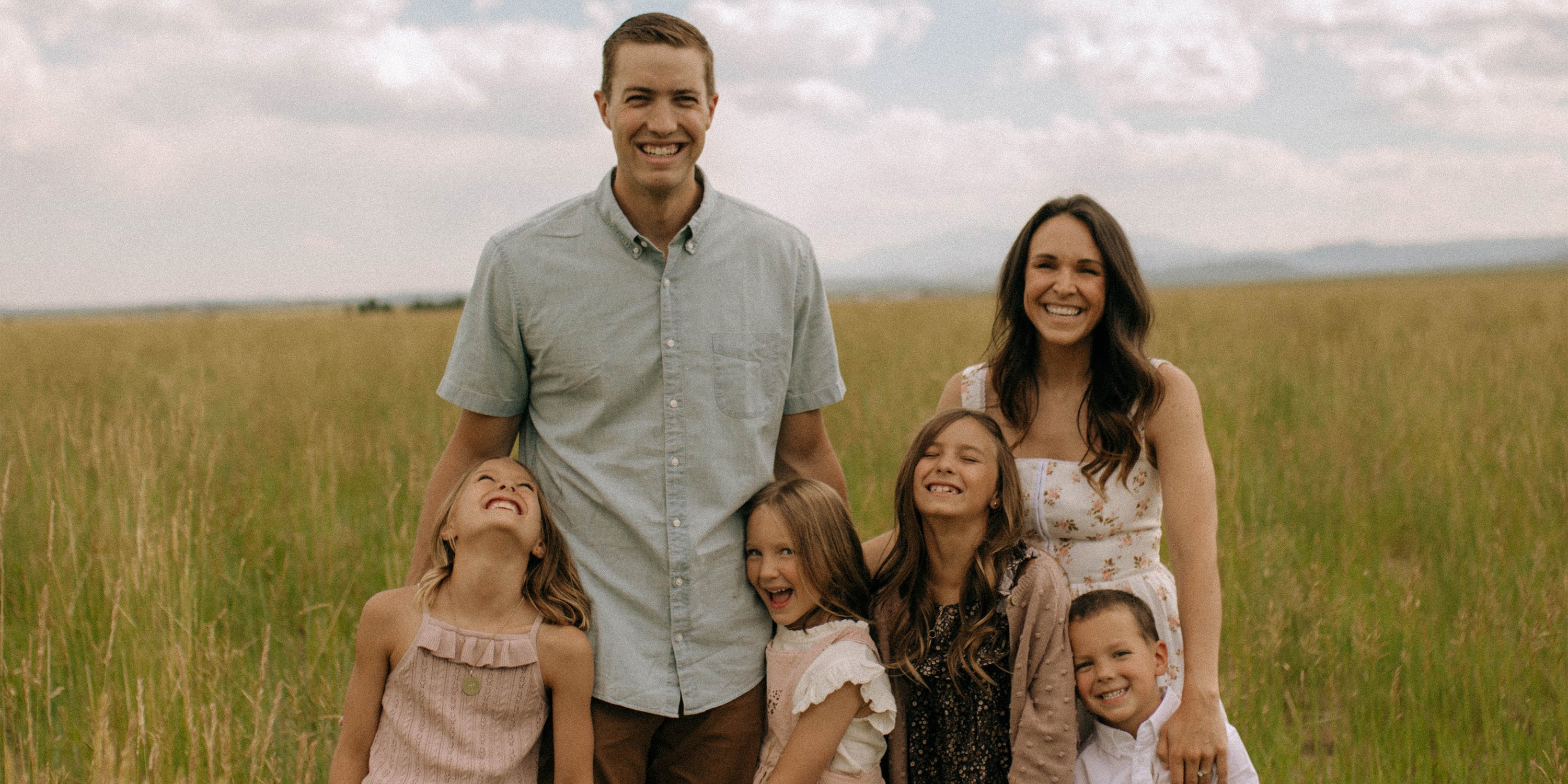 From our family to yours
As husband and wife, we founded Parker Baby Co. in 2015 with the goal of providing affordable and beautiful products that make your lives just a little bit easier.