Customer Reviews
Write a Review
Ask a Question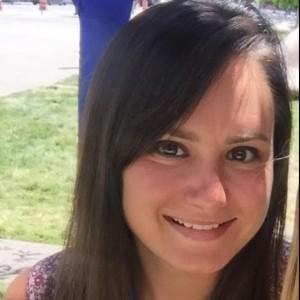 CB
02/14/2023
Christina B.

United States
Best Diaper Bag!
I love my birch bag diaper bag! I have 3 little ones now and ordered several diaper bags to choose a new one and they all went back except for the Parker baby Birch bag because not only was it the cutest, but it had all of the utility and compartments I needed.
02/08/2023
Anna

United States
Lovely backpack but could use some tweeking
I was so excited to get this diaper bag when we welcomed baby #2. It is beautiful and helps aspects of parenting feel more pretty and edifying. I have two criticisms that I think would help make this bag 5 star worthy. With the flap that closes over the main pocket of the backpack, you loose access to the handle on the top of the bag. So when you go to use a Koala Care changing station in a public bathroom or hang the bag on any hook, you can't access the inside of the bag. I am going to have to sew one on the inside myself. The second issue I'm finding is that when I wear the bag with both straps, the bottom of the bag is against my back but the top pulls away and hangs farther from my shoulders. Not sure of the ergonomics of this, but I kind of feel like a little school kid. I love all of the pockets, the fabric and just the fact that this doesn't look so much like a diaper bag that my husband is confident toting it around too. And I'm happy to support a small family business! I
02/08/2023
Parker Baby Co.
Hi Anna! This is all really great feedback! Thanks so much for sharing and for your support. XO, Emma
02/03/2023
Sarah G.

United States
Great customer service
The bag is great, love all the compartments and helps keep us organized. Unfortunately the zipper broke after just a few uses and I had a difficult time removing a stain on the bag.. I would maybe go with a darker shade vs cream next time. That said, the bag was replaced with a new one given that the zipper broke. I appreciated the great customer service and speedy replacement and we are enjoying the bag.
02/06/2023
Parker Baby Co.
Hi Sarah! We were so happy to help! XO Emma
01/30/2023
Kaila W.

United States
Great bag, great service
We've had this bag for a year now and have used it every single day. Unfortunately, the top seam started ripping and the top handle and the right strap both came off the bag. I contacted customer service and they had a new bag shipped out two days later. Thank you so much for standing behind your product. It's the one baby item that we can't live without!
02/06/2023
Parker Baby Co.
We were so happy to help, Kaila! XO Emma
01/20/2023
Colleen D.

United States
Baby shower gift
It's a baby shower gift but I love the look of the bag!