Customer Reviews
Write a Review
Ask a Question
02/26/2020
Alison V.
United States
Luxe
❤ LOVE ❤ These towels are amazing. The are so luxurious, thick and soft. It did shed the first wash-as expected and left my baby a little linty after first use but not after a while. Quality!
02/19/2020
Carly H.
United States
The only hooded towel you will ever nees
I don't even know where to start. This is THE best hooded towel you can buy. My baby absolutely loves it's and always snuggles up with it after post bath. It is so plush, soft, and will grow with her. She's 2.5 months old & won't be growing out of it for a very long time. I will be buying one of these for every expecting mother because every baby deserves to be comfy and cozy after bath time ❤️❤️ Thank you Parker Baby Co.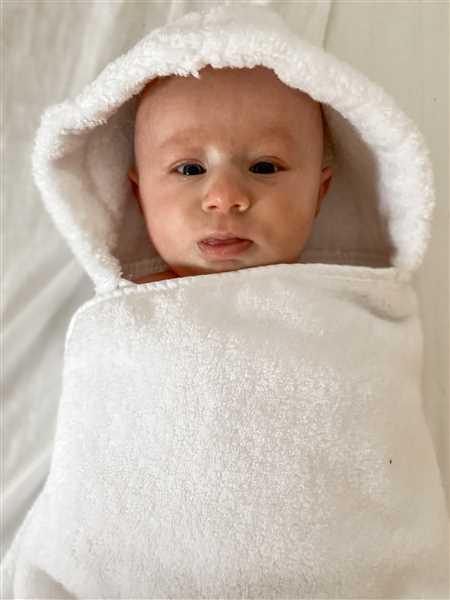 02/19/2020
Parker Baby Co.
That is so sweet, Carly! Thank you so much for your review!
01/27/2020
Jeanne D.
United States
Cozy
Loved it! Beautifully soft
12/28/2019
Abby C.
United States
Love these for all my kids
I have had these towels since my kids were infants. With them now being 3 and 4 I can say that they have held up so well and I am so pleased with the quality. I recently just bought one for my 6 month old and I bought the larger size, knowing that since the quality is so great, it will definitely last for her to grow into it. They are soft, absorbent and so much more functional than the microfiber ones you usually find for baby towels. I am a huge fan and will recommend again and again.
12/15/2019
Shana D.
United States
Ummm Not So Happy
My little one has not yet arrived, but I thought I would leave a review based n the quality of the towels. I ordered 3 infant hooded towels since I wanted towels that were organic and white. Out of the pack, they seem great and of wonderful quality. I followed directions and washed before use using cold water and only washing with 4 crib sheets of like color. We dried on low. I was disappointed when I took them out of the dryer, as the towels had shedded so badly. The piling was stuck all over the sheets to the point where I had to rewash them. I also had to shake everything out to point where I was covered and my floor was covered. The towels still seem ok, but I was so disappointed and not very happy. If purchasing, I would certainly advise that you wash them by themselves and shake them out outside. You'll get a super workout from that. I've purchased other things from Parker Baby and been happy with the purchase. So, I'll probably be a repeat customer...just not for these towels.
01/17/2020
Parker Baby Co.
Hi Shana! I am so sorry about your towels shedding. We have never heard of this happening before! Emma from our Customer Service team will be reaching out to you via email!